Customer service and community involvement are top priorities with us at Trent Bedding. We work closely with B.R.A.S.S (Barren River Area Safe Space), Life Skills, Red Cross, Salvation Army and many local churches to donate any bedding we can for those in need. We joined up with the Salvation Army and Marine Corps through the holidays to help warm hearts in our community through donating canned goods, Toys for Tots, and monetary donations.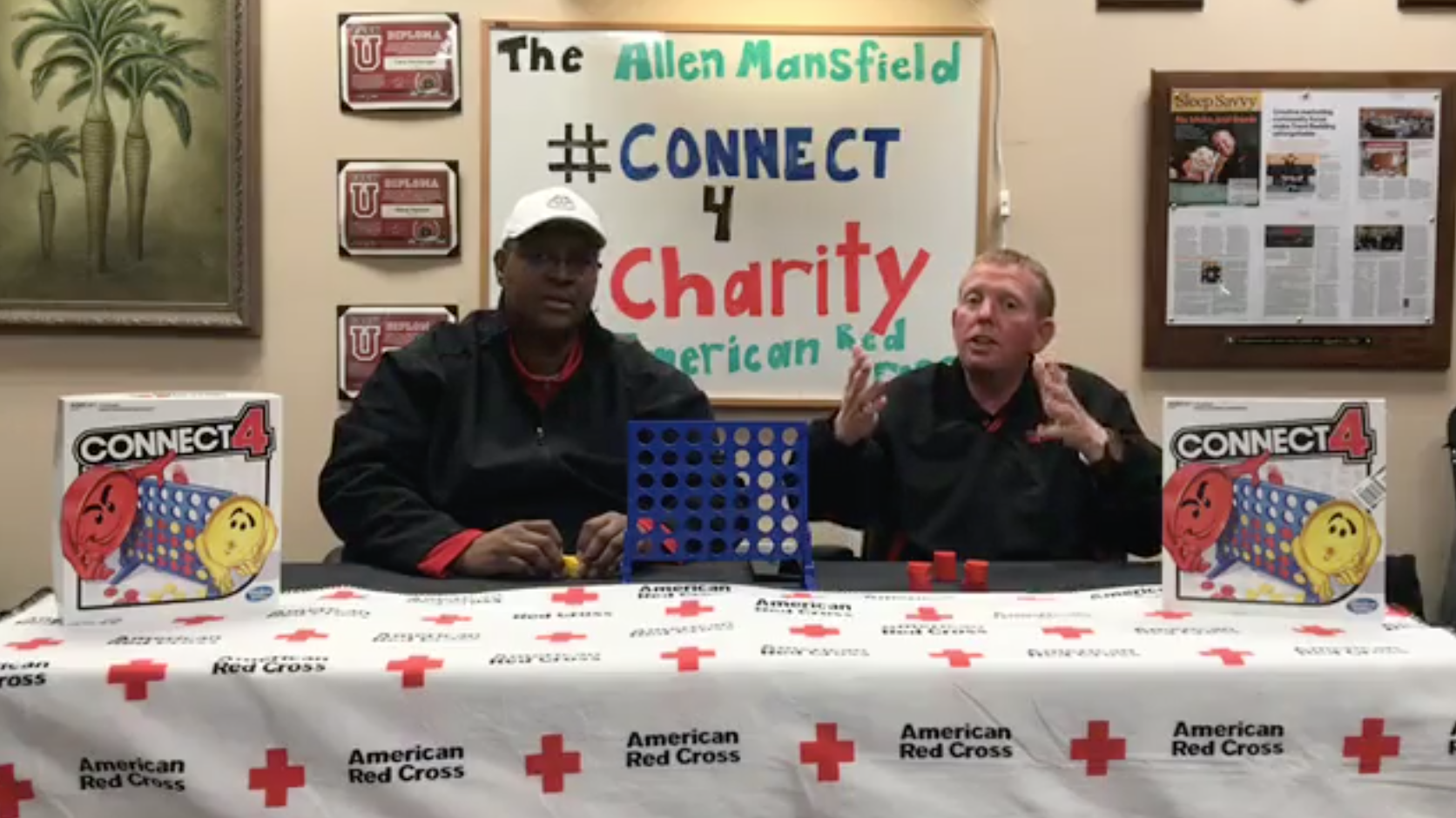 Connect 4 Charity Tournament Raises Money for Bowling Green, KY Non-Profits.
Trent Ranburger and Kinny Landrum host a charity Connect 4 Tournament at Trent Bedding once a month. Even though there are multiple winners throughout the day, the real winners are the local non-profits that the tournament benefits. At each Connect 4 Charity tournament, one charitable organization is selected to receive $2,000 proceeds. Each participant pays a $100 entry fee to participate. Each tournament is live streamed on Facebook throughout the day.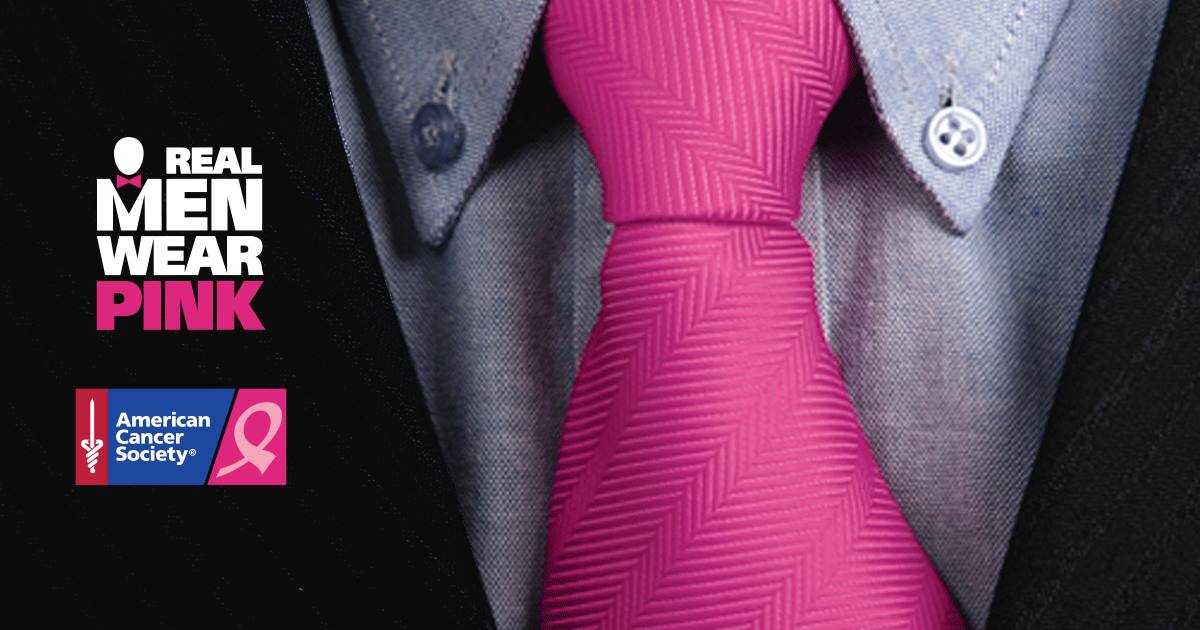 American Cancer Society Real Men Wear Pink Campaign – Trent Ranburger
Trent Ranburger Real Men Wear Pink Campaign Why I Wear Pink Breast cancer affects everyone – it doesn't matter if you're a man or a woman. That's why I'm stepping up to fight breast cancer with the Real Men Wear Pink campaign for the American Cancer Society.  I will be raising money during national […]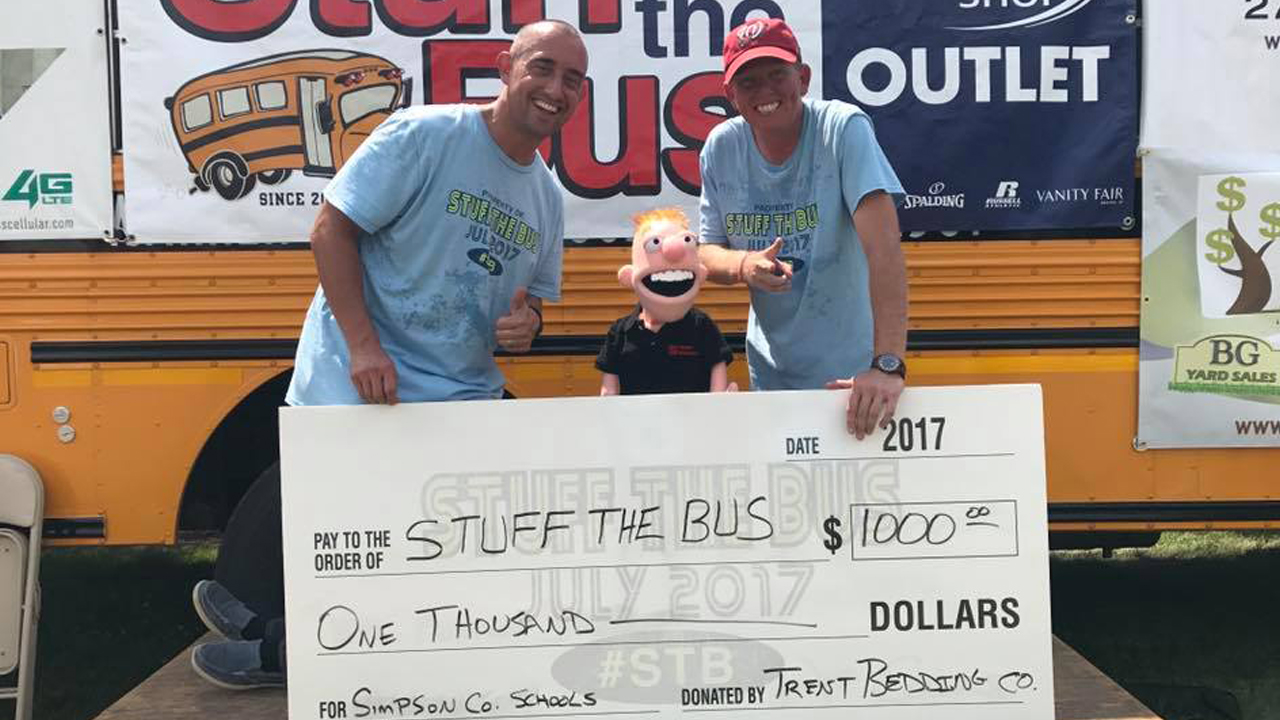 Stuff the Bus 2017 Was Bigger Than Ever
Trent and Lil' Trent spent the day helping Tony Rose collect schools supplies to benefit area children. This is one of our favorite events every year. This was Lil' Trent's first year at Stuff the Bus. Even though he complained a little about the heat, (diva) he loved seeing all of the amazing people working together to help kids in South Central Kentucky.
Trent has also served on the Board of Directors with CASA, American Red Cross, and Franklin-Simpson Community Arts Council and works closely with the organizations listed below.
Community involvement
Marine Corps Toys for Tots
Relay for life
Alzheimers Association
South Central KY American Red Cross
B.R.A.S.S
CASA of SCKY
St Jude Dream Home
Stuff The Bus
Salvation Army
Ms. Annies Place
Lifeskills
Big Brothers, Big Sisters
Boys and Girls Club
Centerstone-Supportive Services for veterans
Local High School sports teams (Warren and surrounding counties)
Youth/Park/Rec sports
Local American Legion and AMVETS
Local Masonic Lodges
WKU
SKyPAC
L&N Depot and Historical Rail Park
Community Theater
It's all about
who you are
when no one is watching