Enjoy Lil' Trent and his crazy antics in one of Trent Bedding's hilarious videos in the player above.
Lil' Trent wants to save you money on a quality mattress. He also wants to have a lot of fun in the process.
Stop by for a
Lil' Trent selfie
today!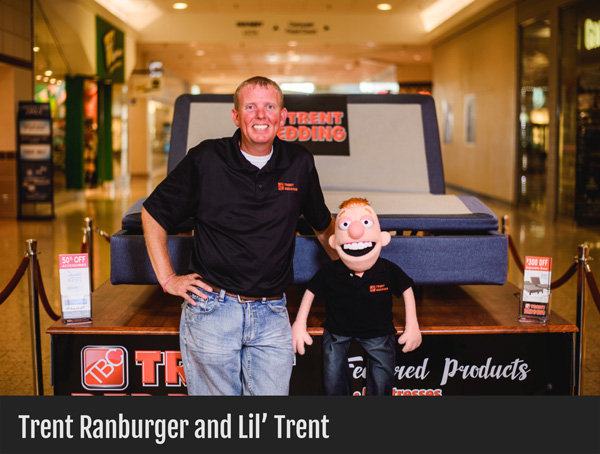 Lil' Trent was the brainchild of Trent Bedding owner Trent Ranburger and Vice President Steve Hanner. The creative team at
Sublime Media Group (who offers video services with custom puppets)
made Lil' Trent a reality. Hollywood designer,
Ed Eyth
, designed Lil' Trent. It was a huge honor to have Ed be a part of this project. His amazing designs allowed puppet builder,
James Kemp, to build a beautiful caricature puppet
of Trent Ranburger. The finished product is a memorable, Muppet quality puppet that is taking South Central
Kentucky by storm.
Puppeteered by David Hosay, Lil' Trent is perfect counterpart for Trent Ranburger in his ads. Known for his crazy commercials, Trent took things to the next level with the addition of Lil' Trent.
Of all the puppets in the world, I'm definitely one of them.
-Lil' Trent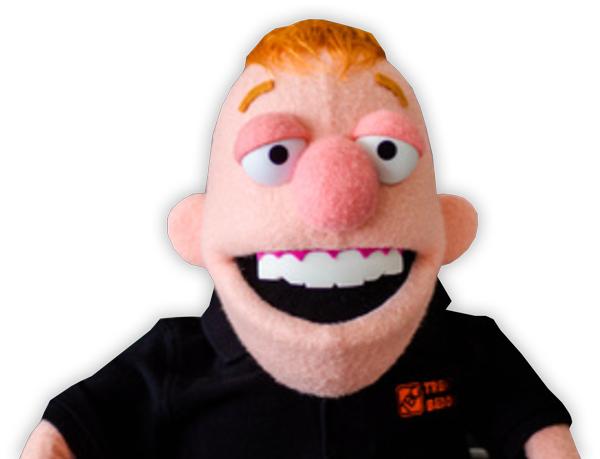 Trent Bedding Makes the Cover of Sleep Savvy Magazine
Sleep Savvy magazine did a feature story on Trent Bedding Company in October of 2017. We were ecstatic to find out that we made the cover of the magazine! This is a huge honor for our company. Lil' Trent was so excited he didn't eat for a week. Actually, he's still not eaten anything.
"Trent Bedding's Trent Ranburger and sidekick Lil' Trent delight shoppers with superb service – and lots of laughs."